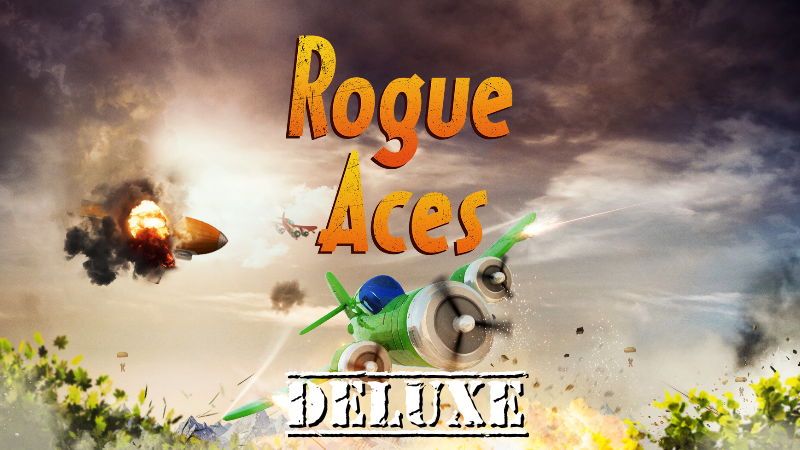 Rogue Aces Deluxe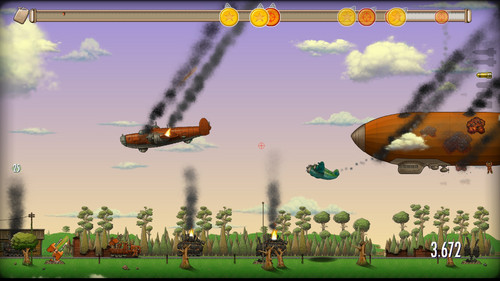 We have just began to prepare Rogue Aces Deluxe for launch! It's been a long time in the works. Rogue Aces was originally a console game that we (Infinite State Games) made for PS4, PSVita and Nintendo Switch back in 2017. Ever since the console launch we had so many people asking for a PC version. It's taken us a few years, plus the help of our friends at Projector Studios, but we're nearly there.
And Rogue Aces Deluxe is more than just a port. We've tidied up a load of issues we had with the console version like the ground tiles and penalising players for using auto land. We've improved the explosions and damage stuff so it looks way cooler, and we've added blood (on a toggle obviously!) which adds a certain level of comic violence and satisfaction.
Most excitingly though, Rogue Aces Deluxe has a suite of 1-4 player multiplayer modes unique to this version. More on those closer to release ;) All we have to do now is get the demo out to enough people so we can find any last minute bugs and help spread the word.
We uploaded the demo this weekend, so if you're reading this why not download it and give it a go! We'd love to hear your thoughts.
Files
Rogue Aces Deluxe Free Demo
343 MB
Sep 20, 2020